WILDMAN LAKE & BRISTOL BAY
for Salmon and Trout & Char
Season: June-September
Wild Action for Salmon and Trout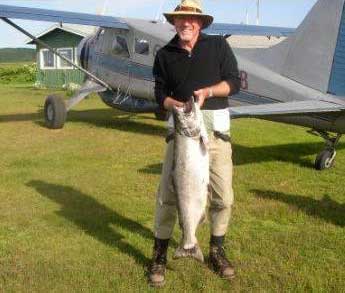 Wade and cast fishing for all the species of salmon along with char, rainbows, and dolly varden trout. You will fish a combination of guided days out of jet boats mixed with fly-out days to more remote locations.  Regardless you will be into big fish.  Actually you can fish right out the back door of the lodge!  Catch and release is practiced for trout, but salmon will be packed and frozen for the journey home.  Both spin casting and fly fishing will work on these remote waters 500 air miles southwest of Anchorage.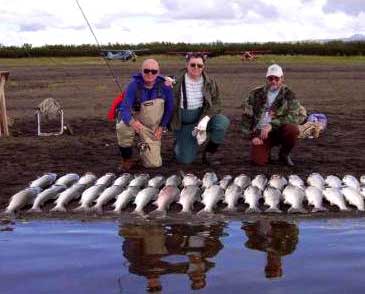 The accommodations are comprised of a main lodge building for lounging and dining, along with heated guest cabins which have in-suite facilities. The food is excellent with breads, fresh vegetables, steaks, poultry, and of course the catch of the day.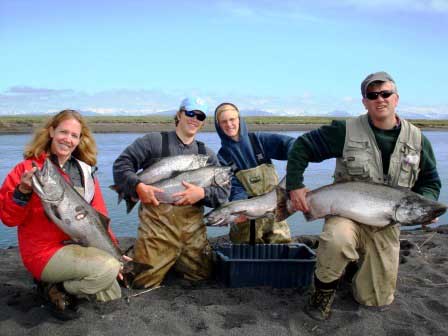 The gateway is King Salmon via Anchorage.
Check for current pricing for the week, $6950-$7150 (2016)
The only people you will encounter are other fisherman staying at the lodge.  Now bear sightings are another story!