Glacier Guides
for Alaska Salmon Species, Trout, and Halibut

Season: Mid June through mid September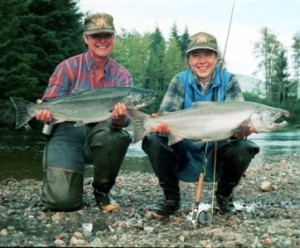 Enjoy catching fish while aboard the Alaskan Grandeur for all the salmon species that are seasonally available, as well as for trout and halibut.   Each fishing vacation is a custom and exclusive charter. The unique aspect of this trip is it's a mobile Alaskan fishing lodge; you launch small skiffs from the mother ship, and fish the streams and rivers very few people have access too.  Then at night you move to a different water shed, and the following morning, you start the fishing process over but in new water.  This makes for fantastic Alaskan fishing.  They have one of the very few permits allowed into Glacier Bay.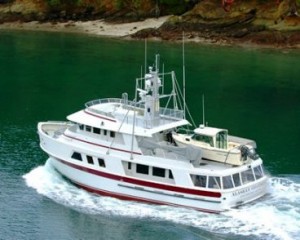 The Grandeur has four staterooms and sleeps seven singles or eight if they are couples in ultra modern comfort. The food is served family style, and usually is made up of your catch, or fresh caught crabs and clams, and one night you will be treated to a grilled steak dinner.  Since you never leave the Inside Passageway there is no motion sickness to worry about.  Then just cruising in the bay watching killer whales and the glaciers calving is a real treat all by itself.  The whole experience is one big photo-op!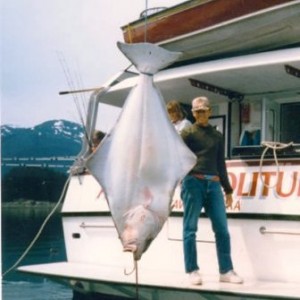 Outstanding fishing, gorgeous scenery, and first class accommodations makes it a very special Alaskan fishing getaway!
Chuck Larsen
(404) 457-6581
(404) 457-6581
e-mail: chuck@burntpine-travel.com