SHIKAG LAKE  ONTARIO CANADA 


Walleyes – Smallmouth – Northern Pike
Season: end of May to mid September
This is one of the best Canada walleye fishing trips you will ever go on. Look no further for an Ontario Canada fly in fishing trip. Shikag Lake's water holds huge schools of walleye and the many islands make it a great smallmouth bass fishery. Of course there are the toothy and ever hungry northern pike too.  Their knowledgeable guides will put you on plenty of fish daily.  In addition, they will cook a shore lunch of your fresh catch.  If there is a better lunch available anywhere, e-mail me so I can check it out!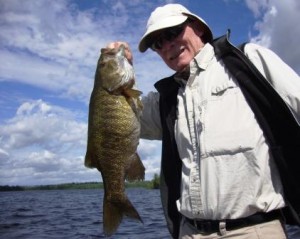 Moose Point Lodge is a Canada fly in fishing camp located on Shikag Lake, about an hour and a half's flying time from Ft. Francis Ontario.  Ft. Francis is across the border from International Falls MN, which is the gateway city for this fishing adventure. I have been fishing here for over 40 years, and I can honestly say that the fishing is better today than when I first fished it.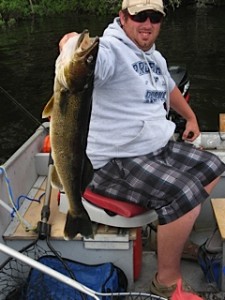 The comfortable accommodations and food are top notch.  It's a great place to expose a youngster to fishing because there will be plenty of catching!  It's also a wonderful place to take a spouse, as there isn't any roughing it, and guys -no shopping!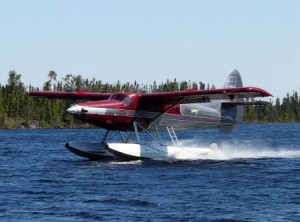 Our Ontario Canada fly in fishing trip is a minimum of three days; I generally stay at least four or five.  The four-day trip including float plane trip, meals, lodging, and guide is currently (2016) $2050 per person on a four day trip.  Plan on spending a night in Ft Francis, Ontario on the way in, but you can come straight home on your way out.
Once you try it you will be "Hooked" like I am.
Chuck Larsen
(404) 457-6581
(404) 457-6581
e-mail: chuck@burntpine-travel.com